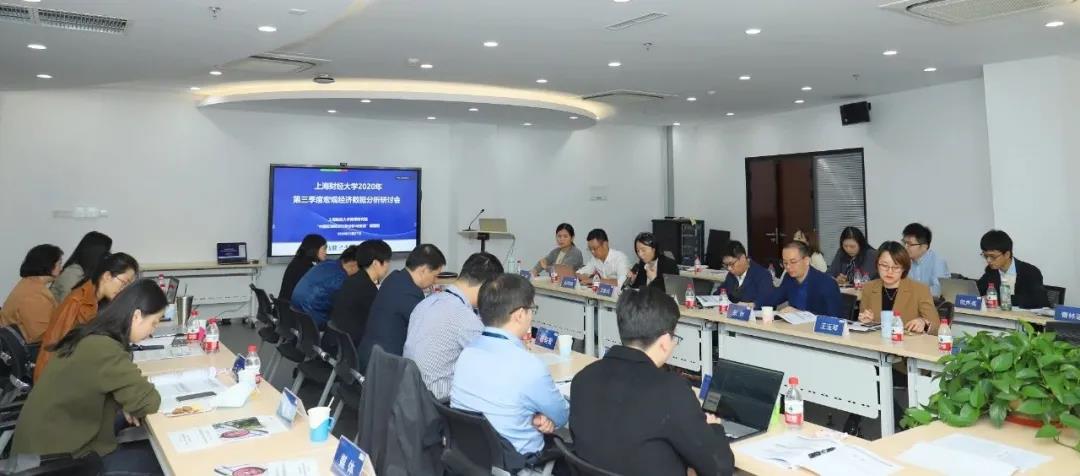 The Institute for Advanced Research of Shanghai University of Finance and Economics held the 2020 Q3 China's Macroeconomic Data Analysis Seminar with both online and offline attendees. The "China's Macroeconomic Analysis and Forecast" Project team of IAR published "2020 Q3 Report of China's Macroeconomic Analysis and Forecast" with the theme of "Deepening Reform and Opening-up to Construct Benign Interaction between Internal and External Circulation". Media and guest speakers are invited to the seminar, including Xinfeng Shen, chief macroeconomic analyst at Northeast Securities Research Institute; Hexiang Xue, Executive Director of Research and Development Department of Shanghai Guotai Junan Securities Asset Management Co., Ltd.; Qiu Zhang, General Manager of Shanghai Chang Yuan Investment Management Ltd.; Qingqing Zong, Associate Professor of the Investment Department of the School of Public Economics and Administration at SUFE.
On the meeting, Liguo Lin, Associate Professor and Vice Dean of IAR, gave an introduction of IAR and "China's Macroeconomic Analysis and Forecast" Project team. He said, "We have vibrant research team that gathers young Ph.D.s returning from world-renowned universities. The team now consists of 13 sub-groups, each focusing on one area in their research. Our adherence to the concept to comprehensive governance with general equilibrium analysis as the core and in-depth macroeconomic analysis and forecast from various aspects have received many affirmative comments." Youzhi Yang, Associate Professor and Assistant to Dean of IAR, hosted the seminar. Professor Yuanyuan Chen and Associate Researcher Xudong Chen, both of whom are assistants to Dean, attended the seminar.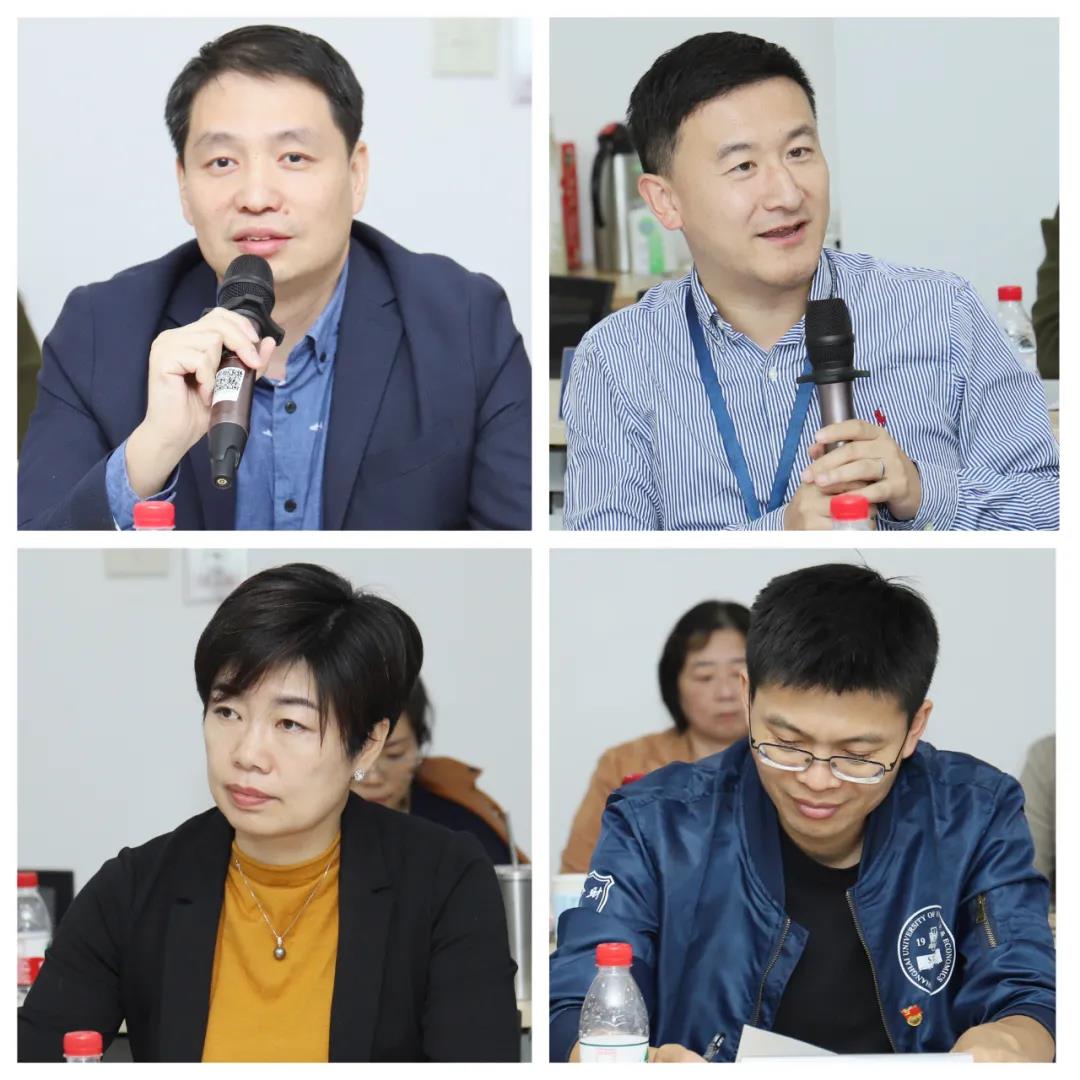 Members of the project team including Associate Researcher Mei Zhu, Assistant Professor Helu Jiang, Assistant Professor Jiawen Xu, Assistant Researcher Shuangjian Li, and Assistant Professor Shengliang Ou, each on behalf of their research groups, did analysis and interpretation of the third quarter's macroeconomic data from topics of "National CPI, PPI, Consumption and Investment", "Family Mobility and Labor Market", "Exchange Rate, External Trade, and International Market", "Finance" and "Public Finance" respectively.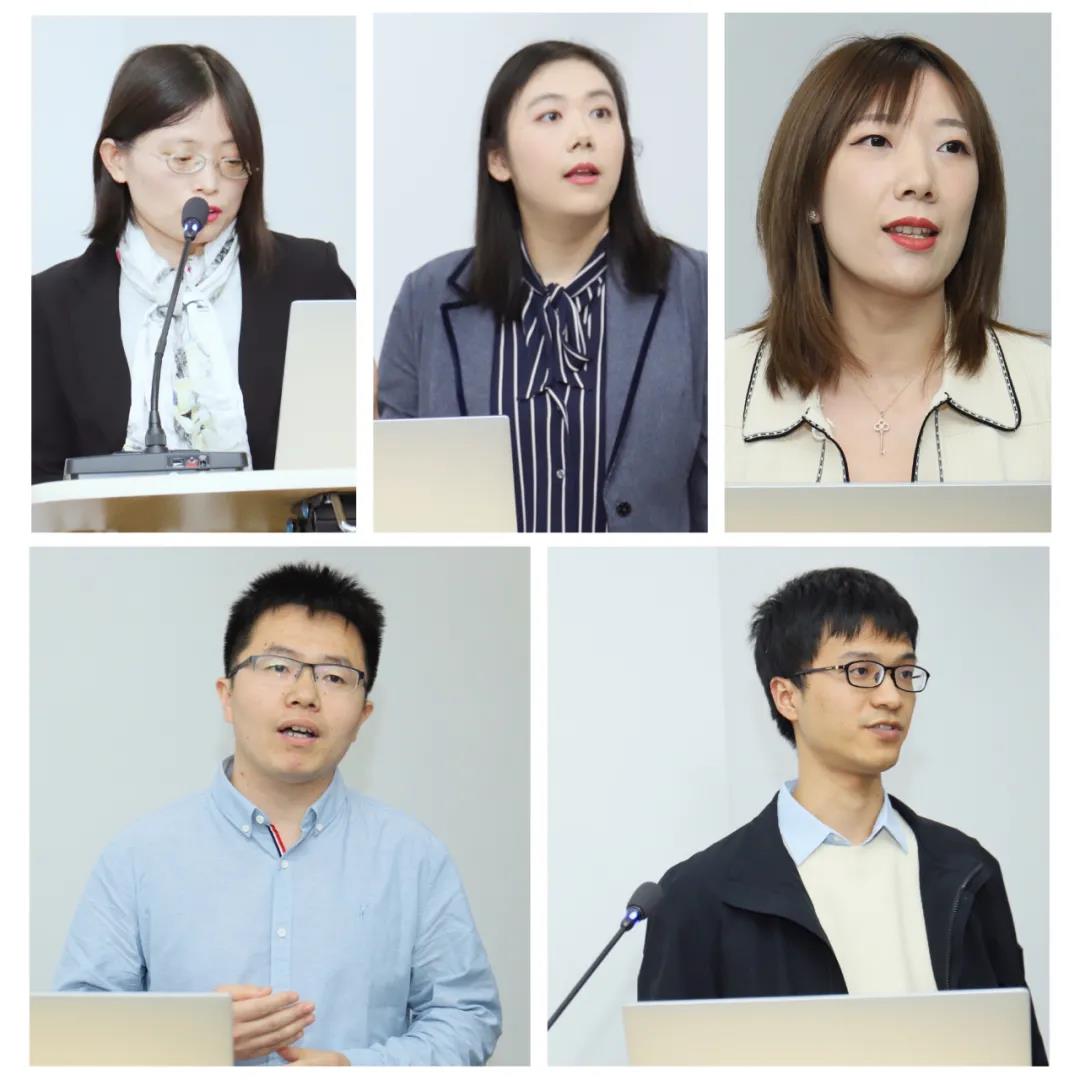 The report expounded on main characteristics and risk factors of China's economic operation and put forward policy suggestions accordingly. The project team stated that, according to the recently published China's macroeconomic data in the first three quarters of 2020, GDP at the comparable price has increased by 0.7% year on year. Thus, China has realized positive economic growth for the first time in the year, laying down foundation for positive growth of the whole year. As both COVID-19 prevention and business resumption are well handled, China has become the first one among all major economies that has seen positive economic growth in 2020.
Nonetheless, as the project team analyzed, under complex internal and external environments, China's economy still faces great risks and challenges. Internally, though the consumption growth rate in Q3 has changed to positive, 0.9% is only a low-level recovery, while the accumulated growth rate in the first three quarters remain negative, and meanwhile, families have an inclination to save cash for the "winter", which goes against the consumption recovery; investment in manufacturing industry is stagnating, while decline in growth rate is sharp; private investment goes up again, but the year-on-year growth rate remains negative; local government debt maturity reaches a peak. Externally, the COVID-19 pandemic and the potential impact of its second wave during the winter have trapped the global economic growth, so the risk of decline in foreign trade growth remains.
The project team put forward suggestions to counter these risks and challenges: under the context of America's containment of China, considering the huge market and economic vigor of China, it is necessary to focus on developing domestic economy at present to form "internal circulation", though "external circulation" should by no means be abandoned and, instead, its role should be brought into full play. Short-term policies and medium-to-long-term reform and governance should both be deployed under this premise. Focus on only regional equilibrium of China's own, but not the general equilibrium of the world, and absence of deep-level comprehensive governance and reform will bring China to face more bottlenecks, deficiencies and challenges, make imbalance and inadequacy of economic development more severe, and increase the possibility of China sinking into the middle-income trap and even slipping into the trap of closure.
Invited guests had in-depth discussion on the current economic situation and how to construct benign interaction between internal and external circulations.
Xinfeng Shen, chief macroeconomic analyst at the Northeast Securities Research Institute, said, the overall macro leverage ratio increased significantly and rapidly, and mild policies to control leverage rate might be expected next year. She held positive attitude about maintaining stability of yuan exchange rate. "Considering that chronic unemployment is increasing in the U.S. after the COVID-19 pandemic, demands are strong but production's weak, together with other various domestic problems, and the indefinite U.S. presidential election result, it will be difficult for strong economic recovery to happen in next year. There's large room for Chinese yuan appreciation due to large inflow of money, which is a bet on the safety of China and its capital. More importantly, the Fifth Plenary Session of the 19th CPC Central Committee is now going on, and the "14th 5-year plan" is about to launch, with the idea of "dual circulation" being proposed against the new situation. Compared with other countries, China has its own direction and strong confidence."
Hexiang Xue, Executive Director of Research and Development Department of Shanghai Guotai Junan Securities Asset Management Co., Ltd., exchanged his opinions on issues of PPI, investment growth, land auction, and structural change of fiscal expenditure. He believed, PPI would fall in the first half of the next year, impacted by the epidemic in Europe and America; since last year, investment growth rate has been high in upstream industries such as nonferrous metal, ferrous metal smelting, metal rolling, etc., possibly due to good results of the "de-capacity" supply-side reforms; emphasis shall be put on land auction data, which is important for judging housing bubble; different income groups and industries have been impacted to varied degrees by the epidemic, for which fiscal policies will show structural changes; in industries such as solar energy, U.S. dollars will not have absolute competitive advantage as before but show a clearer tendency of depreciation in the medium and long term, while Chinese yuan may be appreciating in the long term.
Qiu Zhang, General Manager of Shanghai Chang Yuan Investment Management Ltd., commented that the report comprehensively and accurately analyzed the current macroeconomic situation. He shared his observations in four aspects. First, local government debt. In the beginning of the year, the idea of countercyclical investment in infrastructure was proposed, but the data of Q3 shows the performance of infrastructure is lower than expected, resulting from the problem of local government debt. Second, SOE reform. Central enterprises and state-owned enterprises have received many supports, but the problem of efficiency and many structural problems are worth thinking. Third, family debt. In the second half of the year, people show strong willingness of buying cars and houses. Under the pandemic context, the housing prices nationwide and in Shanghai are still rising, while people are still willing to allocate their main assets in housing, and the accompanying family debt problem is worth thinking. Fourth, capital market. This year, the global liquidity is ample, but the SSE Composite Index is still lingering around 3200. In 2021, if currency supply is controlled or liquidity experiences marginal tightening, had we better not be overoptimistic about the market? Where will be the overall opportunity or structural opportunity of the capital market?
Qingqing Zong, Associate Professor of Investment Department of School of Public Economics and Administration at SUFE, shared his opinion on consumption and mobile population. He said, the total retail sales of consumer goods in the first three quarters declined by about 7%, mostly because of the great impact of the epidemic. The retail sales have picked up a rising trend in the third quarter. In future, family consumption potential shall be further tapped. About mobile population, he pointed out, the decline of migrant workers from rural areas has narrowed compared with that in the first two quarters, while the growth of monthly income of rural residents has changed from negative to positive. The data shows migrant workers are facing better environments than in the first two quarters, but the negative impact of the epidemic is not totally gone. In the future, regional development strategies such as "Yangtze River Delta Integration" should be accelerated to create more relaxed conditions for population mobility within metropolitan circles and establish more flexible mechanism for inter-city and inter-industry labor mobility.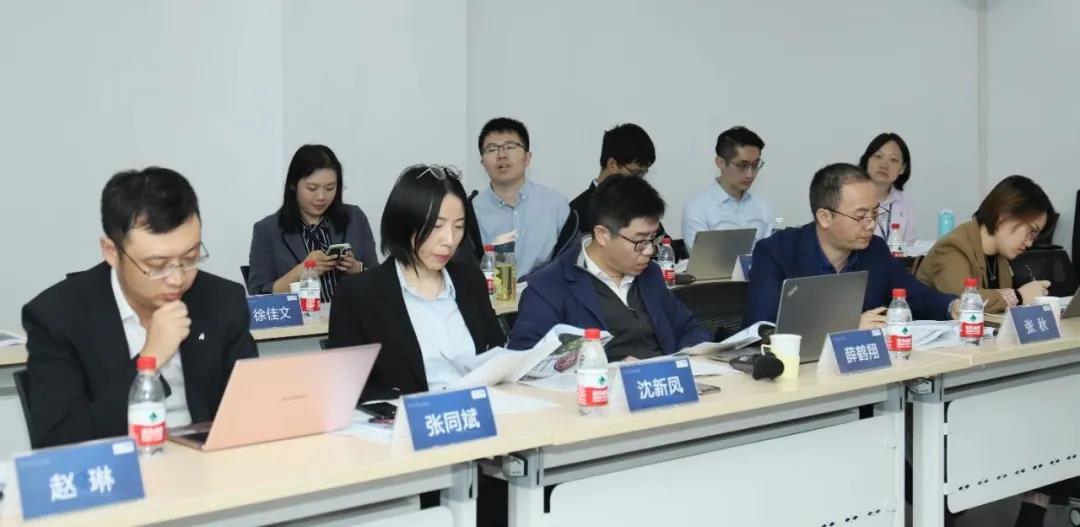 Associate Researcher Lei Ning, Associate Researcher Mei Zhu, Assistant Researcher Lin Zhao, Assistant Professor Helu Jiang, Assistant Professor Qian Li, Assistant Professor Jiawen Xu, and Associate Researcher Huabin Wu had discussions with the guests.