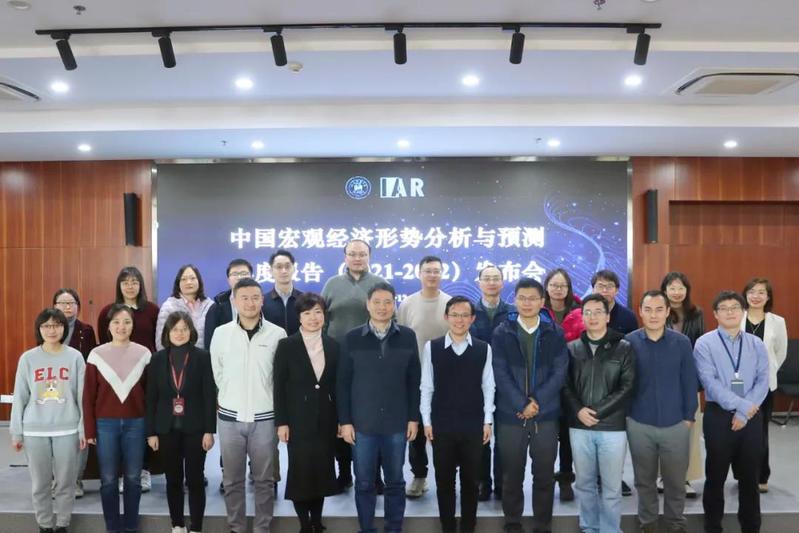 On Dec. 17, the Institute for Advanced Research of Shanghai University of Finance and Economics held the press release conference for 2021-2022 Annual Report of China Macroeconomic Analysis and Forecast. The theme of the conference is "Realizing Stable Progress and Promoting High-Quality Development through Greater Reform and Opening-up". The conference had both online and offline attendees.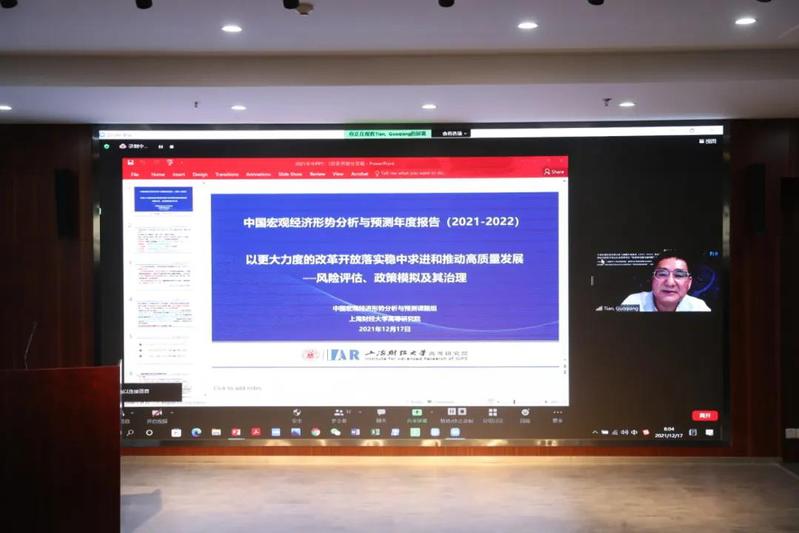 Prof. Guoqiang Tian, the principal investigator of "China's Macroeconomic Analysis and Forecast", Prof. Xiaodong Huang, the chief expert of the team, as well as guests from government departments, financial institutions, media and other sectors attended the conference. Prof. Yuanyuan Chen, assistant to dean of the IAR hosted the conference. Vice Dean Liguo Lin, Assistants to Dean including Xudong Chen, Guan Gong, Youzhi Yang, Dongni Zhu and all the other faculty members of the IAR attended the conference.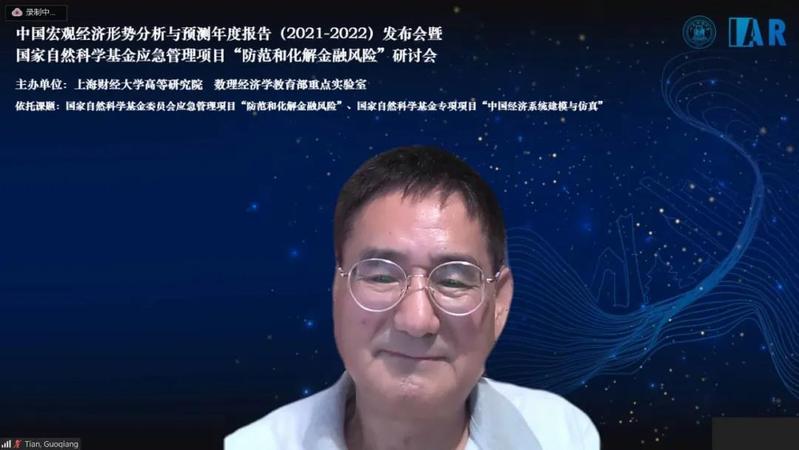 Professor Tian Guoqiang gave an introduction of the 2021-2022 Annual Report of China's Macroeconomic Analysis and Forecast. The project team established a macroeconomic analysis and forecast model consisting of 14 sectors, including newly added sectors of education, environment and high-quality development, which is still to be expanded and improved. Emphasizing the combination of both short-term risk control and medium- and long-term sustainable development, reform and governance, the report aimed to provide scientific basis for government decisions. He then gave a systematic analysis of the current macroeconomic situation, the bottleneck in the stable progress and high-quality development of China's economy, and relevant countermeasures.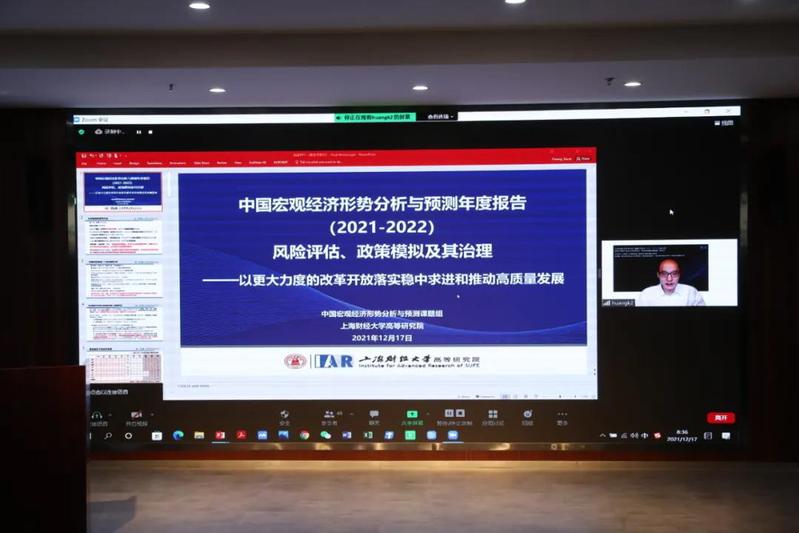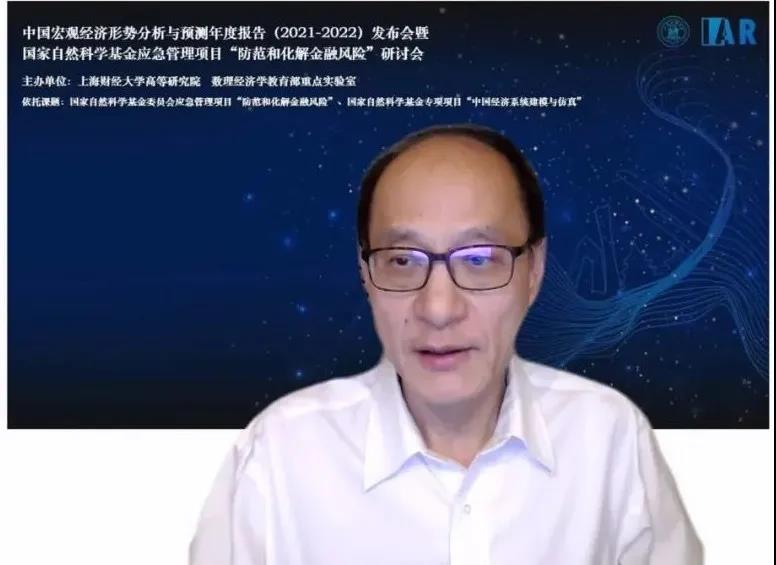 Prof. Huang gave a detailed interpretation of the annual report on behalf of the project team that attached great importance to risk prevention and elimination and had obtained results concerning the economic trends, short-term policies, and medium- to long-term governance under different scenarios. The annual GDP growth rate was estimated at 5.4%, 5.2%, 4.5%, 5.8%, 5.9%, and 6.1% under six different scenarios with consideration for factors such as strict implementation of the double carbon goals, real estate tax, effective competition, and increasing default risk for private enterprises.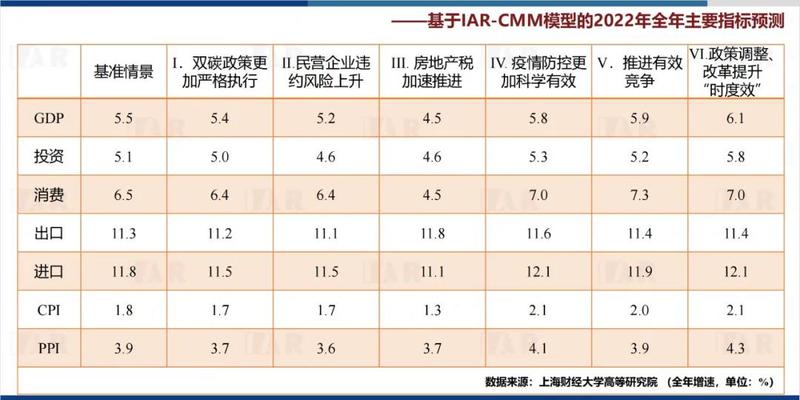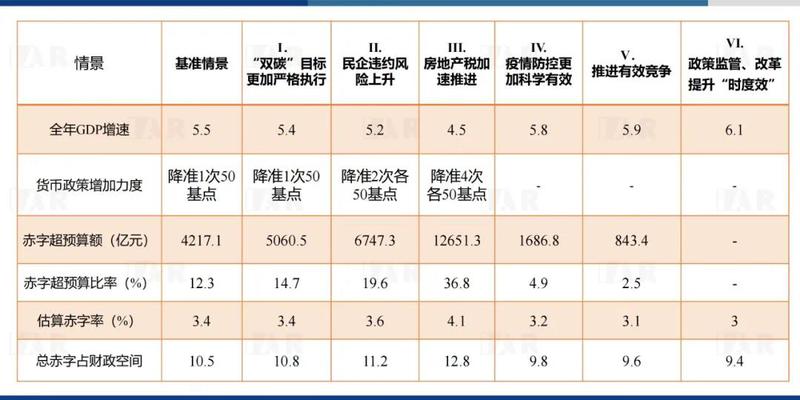 Insightful comments were given by guest speakers including Prof. Xianchun Xu from School of Economics and Management of Tsinghua University; Songcheng Sheng; Prof. Ninghua Zhong, also the Director of Department of Economics and Finance of Tongji University; Dr. Congyan Tan, Vice President of China Institute of Finance and Capital Markets; Mr. Guoqi Cao, Chairman of SBI China Capital (Hong Kong); Mr. Yadong Wu, Chairman of Jiangsu Hetai Investment Co. Ltd., the founding partner of Bailian Confitop Fund, and a member of the Board of Directors of Shanghai University of Finance and Economics; and Mr. Qiu Zhang, the general manager of Shanghai Chang Yuan Investment Management Co., Ltd. attended the conference. Pro. Xianchun Xu, Songcheng Sheng, and Prof. Ninghua Zhong delivered keynote speeches on macroeconomic development.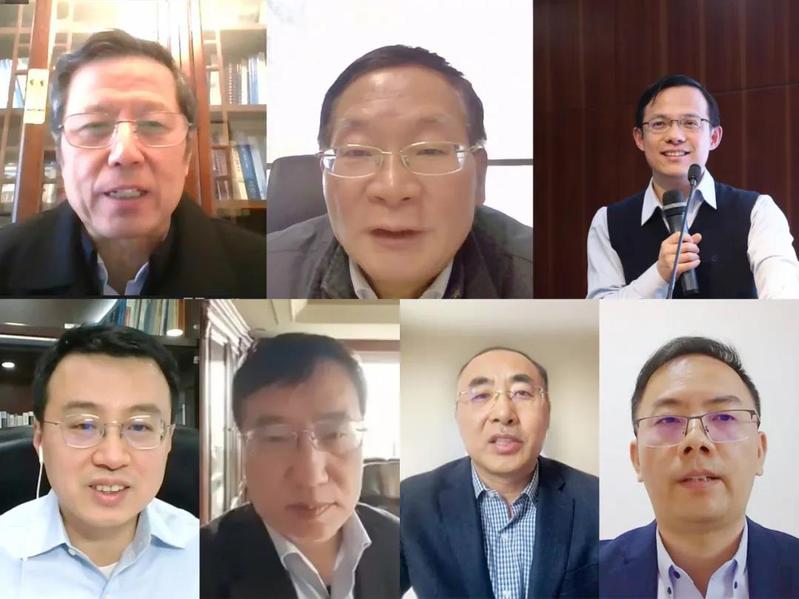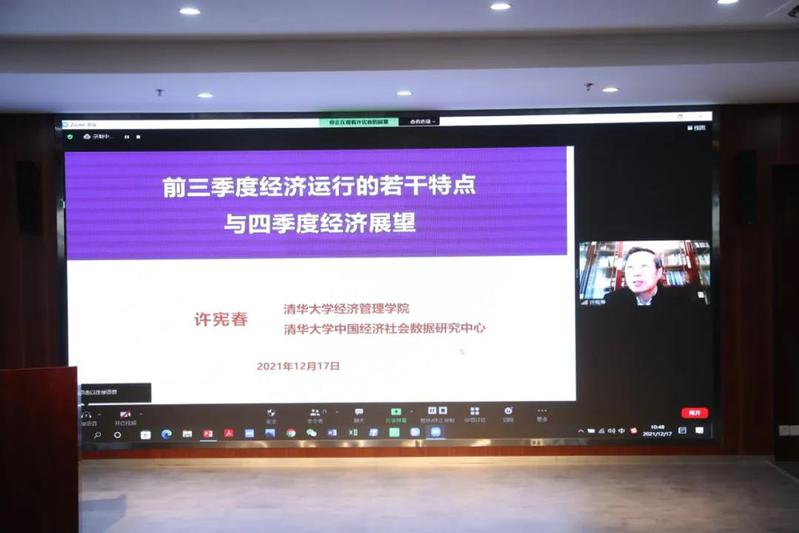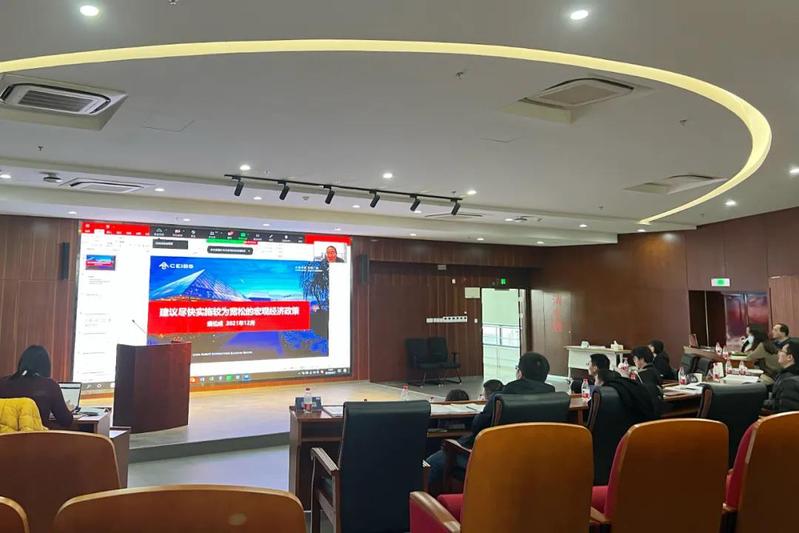 The press release focused on the question of how to relieve pressures confronting economic development and had extensive and in-depth discussion on promoting stable and high-quality development, contributing intelligence to macroeconomic development.